Products
Standard Profiles
Our range of standard profiles is composed of various types of profiles, angles with equal and unequal flaps, square round and rectangular tubes, square round and rectangular bars, "U" rails, "T" profiles, with different dimensional characteristics.
Press the following link to download our catalogue of standard profiles.

Standard Profiles Catalog [open]
Version 2018/12
Markets
The nobility aluminium offers, with regard to its lightness, resistance to corrosion, thermal conductivity, versatility of shapes and elegance combined with the possibility of numerous aesthetic surface finishes allow Anicolor to provide multiple profiles with almost unlimited types of finishes, for different sectors such as: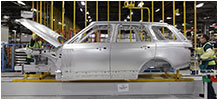 The importance of weight reduction in automobiles and the consequent reduction of fuel consumption and emission of greenhouse gases into the atmosphere is increasingly a determining factor for this industry. Anicolor contributes to this by providing aluminium profiles with different applications.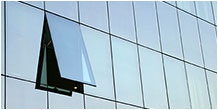 Aluminium systems for architecture enable a wide variety of solutions depending on each client desires. Opening or sliding, with or without thermal break, shade blades, gratings, facades and skylight systems are examples in which profiles extruded by Anicolor are present.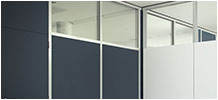 Anicolor offers a wide range of profiles for partitions that can be adapted in order to respond to customer needs and to enable an optimized use of areas in terms of inner multifunctional space organization.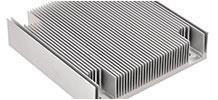 Technological developments are increasingly conquering the industry allowing greater production and increased competitiveness. One of the main instruments of this evolution is the electronics. We offer a wide range of aluminium profiles for various solutions.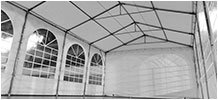 Our range of profiles for use in modular structures suppresses various needs for applications in tents for exhibitions and events. We have several aluminium profile solutions for private receptions, stands, fairs, sporting and professional events.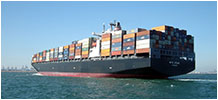 High resistance to corrosion in marine environments, combined with the ease of use it offers, makes aluminium a material increasingly in demand by naval industry with applications in different areas of the various types of boats.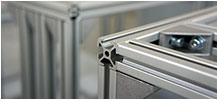 In addition to its ecological benefits, aluminium also has excellent thermal conductivity and low density, making it ideal for the production of, among others, heat exchangers. Anicolor offers a wide range of solutions for projects in this area.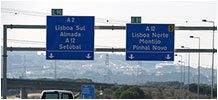 Aluminium characteristics are making its use in this industrial sector to become increasingly appreciated and essential. This is mainly due to the huge variation possibilities of the shapes obtained by extrusion, its lightness and high corrosion resistance. Anicolor offers a wide range of profiles for the signalling of traffic regulation and for application in urban signage.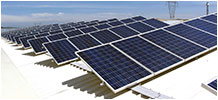 Every hour, the energy Earth receives from the Sun is greater than the sum of all the energy produced annually around the globe. In the current landscape of renewable energy, solar photovoltaic energy is of particular importance as its potential is theoretically endless. Anicolor has been participating in this movement to shift to a new energy paradigm through the production of profiles for this industry.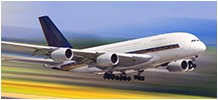 It is impossible to imagine a more effective material for aviation. Aluminium handles high pressures and turbulence that hit the high-altitude flights. As is corrosion resistant, some aviation companies not even paint their aircrafts, reducing weight by several hundred pounds. Do you know that the structure of a "Space Shuttle" is made ​​up of 90% aluminium?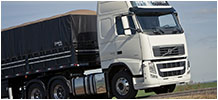 Being lightweight, aluminium significantly reduces vehicle weight thereby improving their energy efficiency and enabling greater load capacity. Due to the resulting reduction of the centre of gravity also allows safer vehicles. It is estimated that the demand for aluminium in this sector will double in the next 10 years.